Christmas-Tradition: Clove Oranges
Mo, 20. Dez. 2004, 21:03 in '
A
'
After my successful work as a
baker's assistent
I got promoted and was kept busy with sticking cloves into oranges.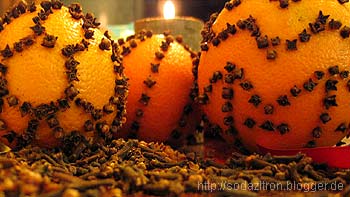 That is actually something I know from Germany, but doesn't seem to be that common in Austria. At least, some people were quite surprised.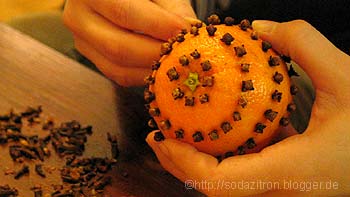 It easy - you just buy oranges or other citrus fruits and tons of cloves. Invent patterns and stick them on the oranges.