Boko Restaurant, Gevgelija
Mi, 14. Jun. 2017, 22:29 in '
MK
'
"You need to have desert", he said in Restaurant Boko in Gevgelija. I let him choose. And it was heaven.
I mean watch this: The waiter pours a hot cream sauce over a hollow chocolate ball. Almost hollow. It's half filled with some kind of nougat creme. Heavenly!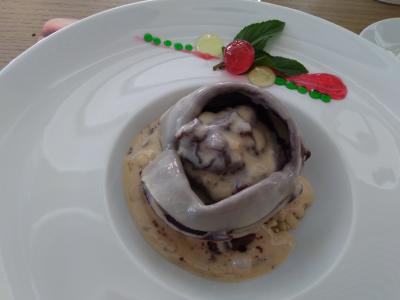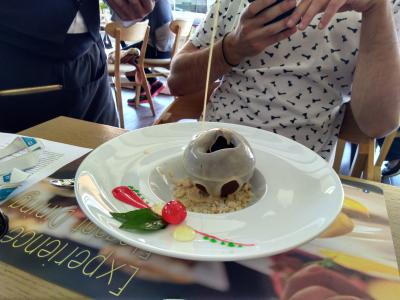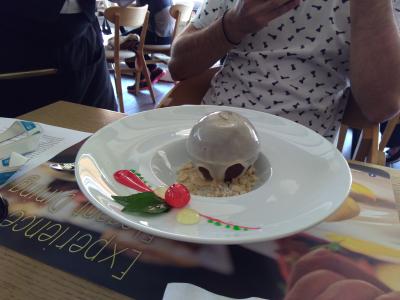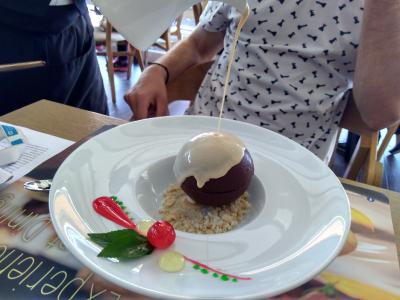 Sind das Phallüsse am T-Shirt?
novala
, Fr, 2. Feb. 2018, 09:40
Das möchte man fast meinen, aber nein, Knochen sind es.