Picturebook Skopje
Di, 13. Nov. 2007, 08:41 in '
MK
'
Floods fell from the sky when we reached Skopje. The rain was actually the reason why we skipped Prizren that day. It would have meant walking around outside most of time. In the end Macedonia wasn't that much different and it cleared up in the afternoon.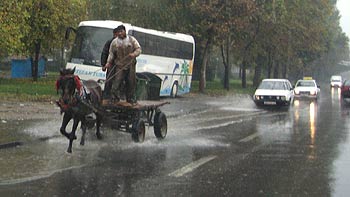 Riding the waves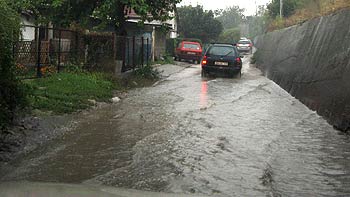 View over Skopje from the Turkish side.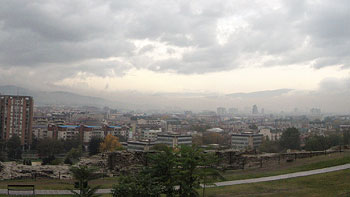 Click to see panorama pic:
skopje_xl1
(jpg, 84 KB)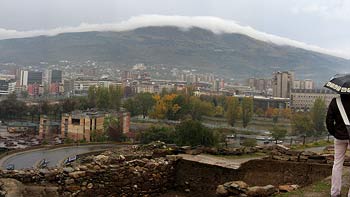 Click to see panorama pic:
skopje_xl2
(jpg, 108 KB)
According to
wikipedia
"The Millennium Cross situated on the peak of the mountain Vodno is a new tourist attraction. The cross should be finished in July 2007. At 66 meters high, it is one of the biggest crosses in the world and can be seen from 30 km away."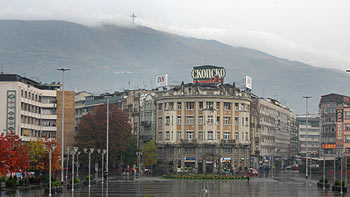 The cross is facing the Turkish side. Reminds me of
Mostar
.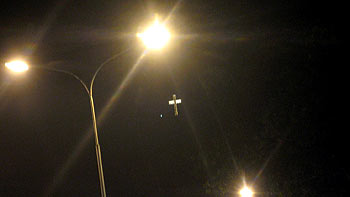 The brigde to the Turkish part.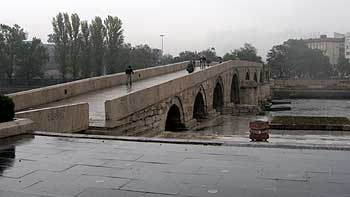 The old Turkish town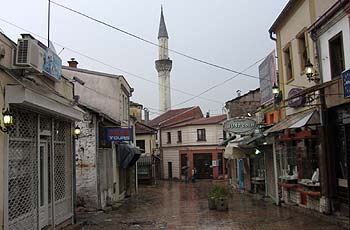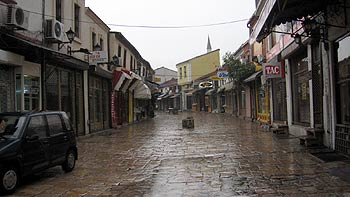 Internet Café.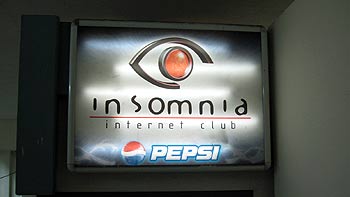 Flower power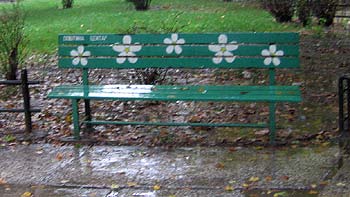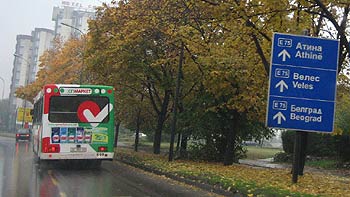 Ready for every weather.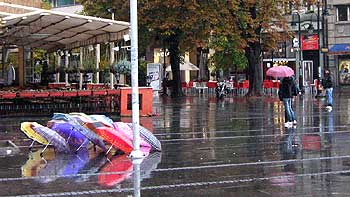 Link
More pics in
Mr. Moeller's blog