Puszta-Pop and Langos: Novala goes EU in Hungary
So, 2. Mai. 2004, 10:53 in '
H
'
At 23.39 h I crossed the border to Hungary at Klingenbach, found a parking-spot at 23.52 h and danced around Sopron at midnight. Puszta-Pop and langos: Impressions of the great night of the EU-enlargement.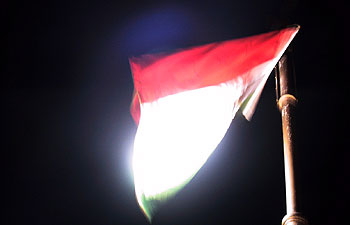 I had free tickets for the operetta "Die Fledermaus" by Johann Strauss. Wiener Volksoper. 3 hours and 15 minutes. Ok, it's over at 22.15 h, 5 minutes to get to the car, half an hour to get out of the city, another 45 minutes to get to Hungary. I could cross the border at approximately 23.30 h ...
In Klingenbach the Hungarian country sign with the twelve stars was already glowing in the lights of my car. I've never crossed a border that quickly before. The Austrian guy was talking to a photographer, the Hungarians to each other.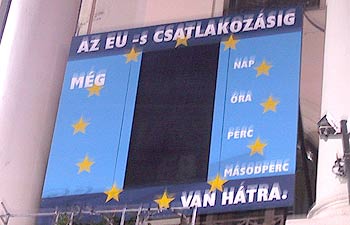 All in all the party wasn't spectacular. At least not for me. I wanted to hear emphatic and touching speeches, countdowns to midnight. I guess I heard them, but didn't understand. I had forgotten that I don't know a single word Hungarian. (Except Becs - Vienna) The countdown I got. That was about it.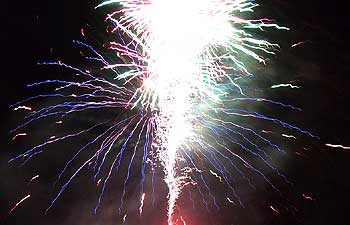 The night was warm and I decided to stay a little longer. The party at the market-place wasn't over. Some quite good puszta-pop on stage, people were dancing.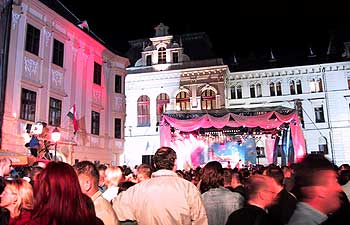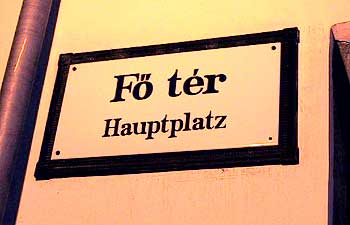 As well as in Koper, Slovenia, bilingual signs don't seem to be a problem.
Suddenly I noticed I knew one more Hungarian word: Langos. I saw all these people with langos in their hands and followed the crowds to the stand. 230, 250, 300, 400 Forint. But what for? I didn't have a clue what all these ööös meant. "Langos", I ordered my food, "Langos mit Soße und Käse" and swung my Forints.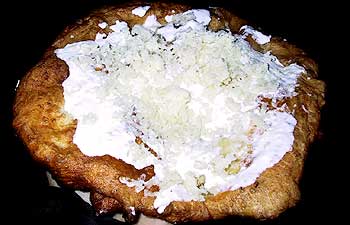 Langos mìt Sööößè üüüünd Kääääsé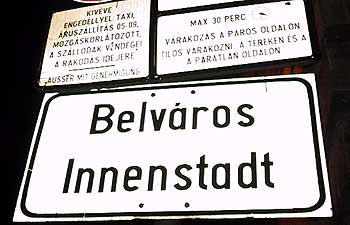 Sopron, Inner city
Some more dancing, some more impressions. Satisfied I went back to Vienna, Wien, Becs.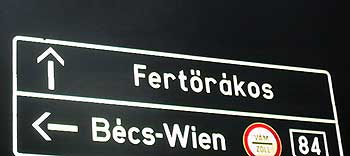 As you know
European reality
quickly caught up with me at the Austrian border on my way home. I was in bed at 3 in the morning.