Donnerstag, 16. Oktober 2014
Community farming in South Africa
Do, 16. Okt. 2014, 08:24 in '
World
'
I have meant to post a few pictures from my trip to South Africa for a while now. As always time is the issue.
Anyways - I met these ladies in Nelspruit in South Africa's East in June. They are members of SOS Children's Villages Family Strengthening Program where they receive support to be self sufficient. Plus training on child care, children's and women's rights, health, etc.
Many grandparents nowadays have to take care of their grandchildren as mothers and fathers die from AIDS instead of receiving support themselves.
These ladies here set up a vegetable business. They received property and a grant to buy seeds and equipement. Here you can see them taking care of the ir tiny farm.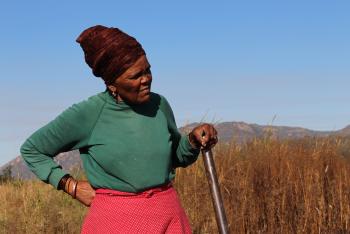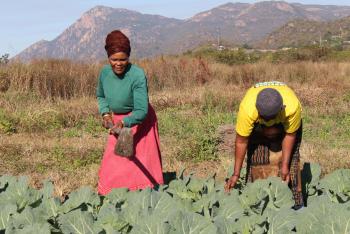 Freitag, 1. August 2014
Top 10 Non-Capital Cities to Visit in the Balkans
Fr, 1. Aug. 2014, 09:49 in '
Europa
'
"The famous Balkan Peninsula is the territory that covers the southeastern Europe and it's well-known for rich greenery and beautiful nature, which is making the region perfect for both, summer and winter vacation! The region takes its name from the Balkan Mountains and this place is a home of 11 wonderful countries!" (Source:
Top Inspired
)
Samstag, 1. März 2014
Seestadt Garden Spirit
Sa, 1. Mrz. 2014, 21:24 in '
A
'
While deer is still grazing near the contruction sites, next to the main runway a hamster is digging his tunnels through the vegetable garden. Once in a while he looks up and watches the rabbits chew pumpkin. This little oasis is part of one of the community gardens of
Garten Polylog
in
Seestadt Aspern
. A few squaremeters are going to be mine.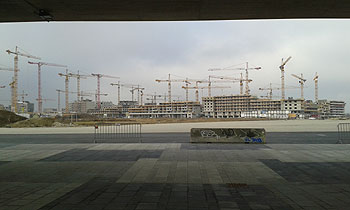 Out in Vienna's 22nd district there is a subway running around a former airfield that is currently being turned into a city for 20.000 people. By the end of 2014 the first ones are moving in. To get some life other than the hamster, deer and rabbits into the still empty Seestadt, a couple of initiatives put up containers on the runway and offered youth programms, events and this and that. Now the runway has to be cleared for new investors and the containers have to move somewhere else.
The community garden has found a new home near the Opel factory. Around the two nut trees a lot of work is waiting. The soil is not fertile enough and has to be prepared for the gardens, fences and the veranda need to be up, plants dug out and dug in, new ones planted.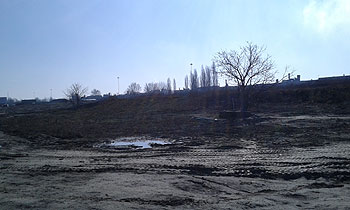 As odd as this place is - a garden between a car factory and a construction site of a new city - it made me feel that there is a spirit out there that deserves blogging (again).
permalink (4 comments) comment