Freitag, 18. Mai 2007
Goodbye Cyprus
Fr, 18. Mai. 2007, 22:53 in '
CY
'
Cyprus might be nice for beach vacation, but from what I saw it's a bit too dustry and greenless to be my preferred location.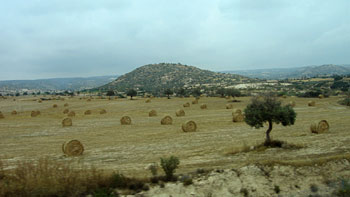 The greenest it got was this cactus tree nursery.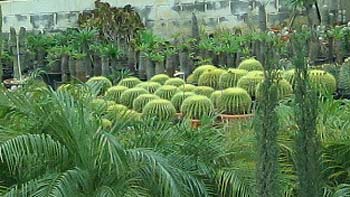 I guess the warning has a reason.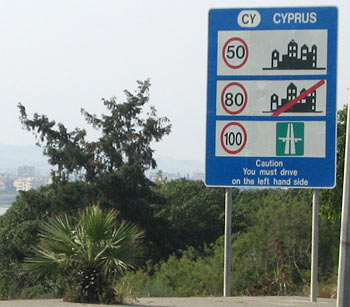 Donnerstag, 17. Mai 2007
A Night in Cyprus
Do, 17. Mai. 2007, 23:29 in '
CY
'
This is work, Cinderella, remember?!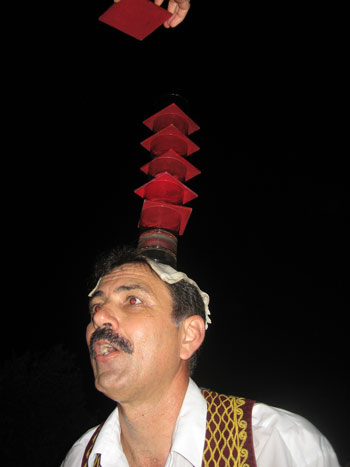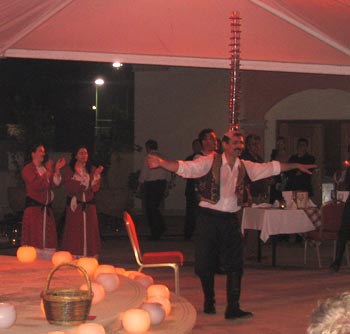 I need to do some exercising. Gained at least 10 kg this week.
Dienstag, 15. Mai 2007
Bullshit Bingo
Di, 15. Mai. 2007, 19:41 in '
CY
'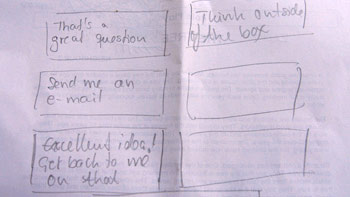 We spent the morning playing Bullshit Bingo. Later in the day we added words like "challenge", "sustainable" and "impact".
You write down a lost of potential vocabulary being used during a meeting. Two lists. You cross out the word once it's been used. The one who finishes first probably wins.
Edit:
- Here we can create momentum.
- We need to leverage this.
- I have been with xxx for 6 months now (unbelievable how many people have been with xxx for 6 months now)
Montag, 14. Mai 2007
They Call This Networking, Cinderella
Mo, 14. Mai. 2007, 20:10 in '
CY
'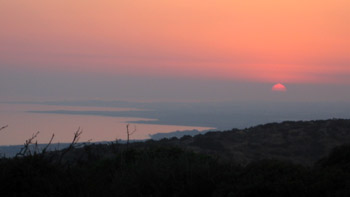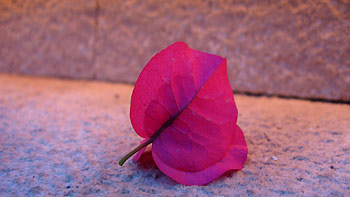 permalink (2 comments) comment
Country Guessing Game
Mo, 14. Mai. 2007, 13:42 in '
CY
'
"Wait, wait, let me guess where you are from!", said the Brit, "You are Dutch!"
"No."
"Belgian!"
"No."
"Danish?"
"No."
"Don't tell me you are Spanish ... What's your name?"
"xxx"
"Sweeeeedish?"
"Nope, my dear - xxx is the most German name you can get."
They Call This Work, Cinderella
Mo, 14. Mai. 2007, 10:01 in '
CY
'
My first meeting (Monday, Tuesday) was cancelled and I couldn't reschedule my flight. Unfortunately, my friends who happen to be on vacation on Cyprus right now, also cancelled their plan to pick me up for sightseeing today. Seems I gotta work yet again.
Is mobility a blessing or a curse?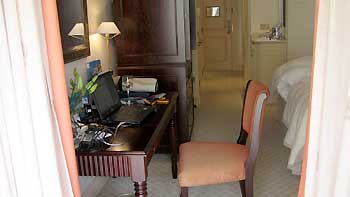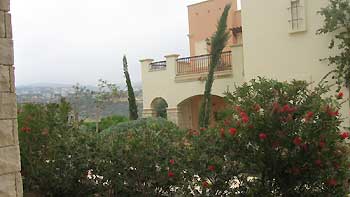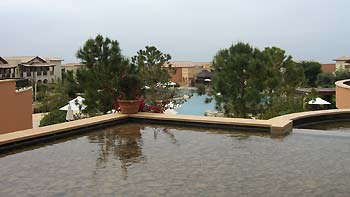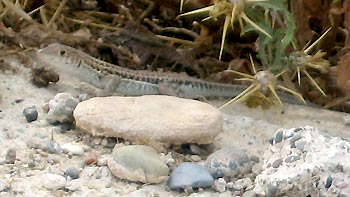 Sonntag, 13. Mai 2007
So this is Cyprus
So, 13. Mai. 2007, 21:38 in '
CY
'
The
singing
lifted my plane up. A squeaking soprano sent it to Zurich first, before it dropped me off on a rock not too far from the Middle East. Seems the quality of the singing does matter after all.
So this is Cyprus. It has never been on my radar and the taxi driver scared me when he drove on the left side of the road for the next 130 km. I assume he will keep that habit.
A habit I won't start is flying with Cyprus Airways. Originally I had booked a 3.15 h direct flight Vienna - Larnaca. Three days before take-off I got a change in schedule: 5.40 h, stop-over in Zurich. In the end the flight was 45 minutes late and I flew to Zurich to fly half the way back towards Vienna and then turn south. In 6.15 h I could have reached New York … The plane wasn't really clean either.
They've got the Russian TV channel Sport Planet here and I am watching gymnastics.