Donnerstag, 20. August 2009
Some Croatia for a Change
Do, 20. Aug. 2009, 07:32 in '
HR
'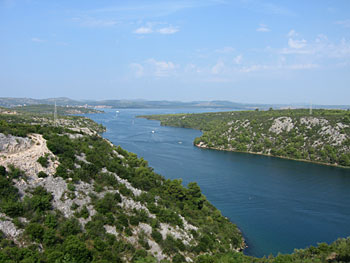 National Park Krka.
You can see it from the motorway on your way to Split. I hardly ever remember anything from driving to and from Split. The landscape is more a moonscape apart from a few exception like Krka.
permalink (2 comments) comment
Donnerstag, 31. Mai 2007
Next 20 km Motorway Finished in Croatia
Do, 31. Mai. 2007, 08:03 in '
HR
'
Good news: According to the traffic news, the last 20 km motorway from the Slovenian/Croatian border towards Zagreb are finished. There are now only 50 km motorway between Maribor and the
bordercrossing Gruškovje
missing.
permalink (6 comments) comment
Donnerstag, 3. August 2006
Zagreb - next time, ok?!
Do, 3. Aug. 2006, 22:20 in '
HR
'
Not much on Zagreb, because we were a day late already. The ÖAMTC had said on Saturday it were unsafe to use the car. Three different mechanics on Monday morning said, nothing were broken. So we arrived later in the evening in Zagreb, too tired for more than a huge meal of mešano meso, mixed meat. The restaurant, though, brought me to the edge of despair, since the gibanica on the menu didn't exist. But what the heck, we were on the road. Finally.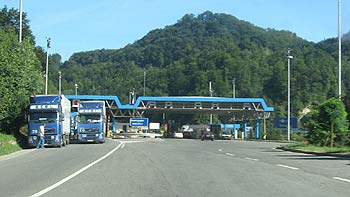 Border-crossing Gruškovje
In Zagreb I can recommend
Hotel Fala
, which I found via
Virtual Tourist
. Clean, friendly staff, parking spot in front of the house, hotel located at the highway South, not in the city center. Perfect if you want to get out of town quickly.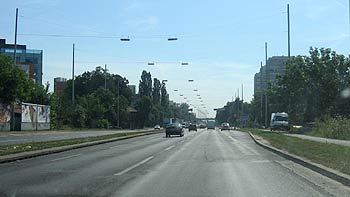 Montag, 31. Januar 2005
Postcards From The Past: Novska 1975
Mo, 31. Jan. 2005, 17:48 in '
HR
'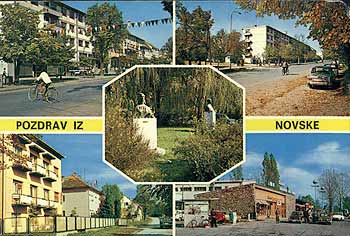 Click to enlarge:
pc_novske_gr
(jpg, 108 KB)
"29.4.75: Greetings from Yugoslavia from Papa. We are on our way back from Istanbul driving to Italy for the transfer to Cologne." (Unknown sender)
Link
Novska:
Map
,
Tourism
[Croatian]
Postcards from the past: Karl-Marx-Stadt 1985
Mittwoch, 12. Januar 2005
Postcards From The Past: Trogir 1986
Mi, 12. Jan. 2005, 08:32 in '
HR
'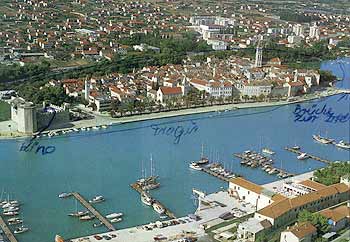 Click to enlarge:
pc_trogir_gr
(jpg, 101 KB)
"Hallo Novala", Julia († 1998) wrote in July 1986, "it's great here. Wonderful. I am sitting on my bed sweating. Maybe there will be rain soon. Afterwards I will go swimming. The water is really warm."
Link
Trogir City Guide
[English]
Postcards from the past: Tallinn 1984
permalink (2 comments) comment
Freitag, 16. Juli 2004
What Kind Of Union Is This
Fr, 16. Jul. 2004, 20:33 in '
HR
'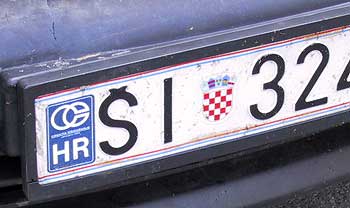 permalink (7 comments) comment
Freitag, 2. Juli 2004
Virtual Istra
Fr, 2. Jul. 2004, 23:25 in '
HR
'
Montag, 28. Juni 2004
Croatia rocks
Mo, 28. Jun. 2004, 20:16 in '
HR
'
After having lived in a deep freezer for the last ten months it was time for a dance on the hot rocks. Croatia - here we go.

Click to enlarge Rijeka
"It's only about two hours from Ljubljana", F. said, "should we check out the rocks in the Lim Fjord (Limski Kanal) near Vrsar in Croatia or should we stay in Slovenia and go to Koper?"
"Croatia."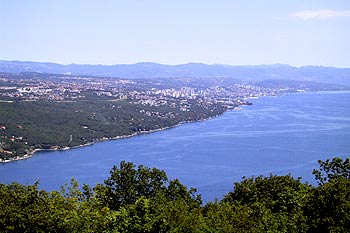 Rijeka
Two hours became five. We got off the motorway at Postojna which was one exit too early. "All roads lead to Croatia", I said, "never mind, we'll get there."
F.: "If all of these tourists are glued to our rocks in the fjord, I'll freak out."
Novala: "Ah, no. They are taking the ferry to Krk, I guess."
It not only took us ages to find the rocks, because of two million German, Italian, French, Danish, Swedish and Slovene tourists, but also because the motorway from Rijeka to Pazin was closed and there were no signs like "Lim Fjord turn left here".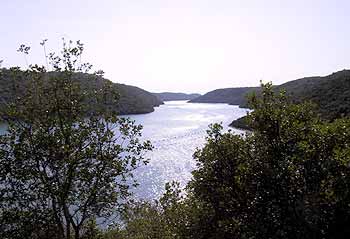 Lim Fjord
We made it. Of course we did. We found the rocks and was nobody there. It didn't surprise us - all the others were either still stuck somewhere in the traffic jam or didn't find the rocks - which is amazingly well hidden and the description in the Plezalni vodnik/climbing guide really bad.
The rock itself and the view are beautiful though. New hooks, interesting routes, levels 5 to 8.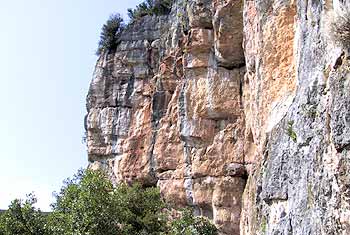 Rock it!
"On Rock C you can't start climbing before 4 p. m."
F.: "F*** - is it ever hot."
Novala: "I love it. It's the first time this year I actually am sweating and even feel warm inside."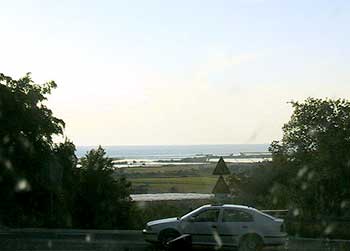 Adriatic Sea
We went back over Koper (The two non-Slovenian passports and the Ljubljana-licence plate led to the usual question at the border why we were driving around with it) and the night rewarded us with a beautiful view.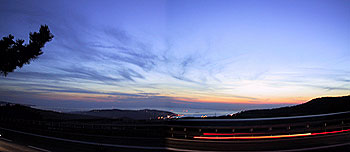 This is Trieste/Triest/Trst down there.
Links
Vrsar - Croatian National Tourist Board
[Eng]
Vrsar
[Eng/Ger/Ita/Croa]
permalink (2 comments) comment