Montag, 21. November 2005
24 Minutes in Liechtenstein
Mo, 21. Nov. 2005, 06:57 in '
FL
'
One of the things I always wanted to do is to see the Principality of Liechtenstein. The what? Exactly. In case you know as little about the pretty rock along the Swiss national route 3 as I did, keep on reading.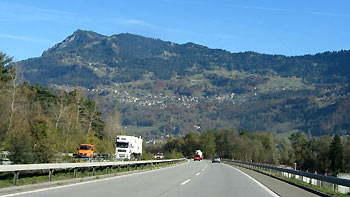 Principality of Liechtenstein: 160 km², main village Vaduz, ca. 34.000 inhabitants, currency Swiss Franks, neighboring countries Switzerland and Austria, language German, System of State constitutional hereditary monarchy on a democratic and parliamentary basis, Head of State: Prince Hans-Adam II of Liechtenstein, Head of Government: Prime Minister Otmar Hasler.* International licence-plate FL. Not member of the EU.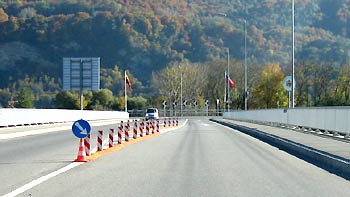 According to Radio Liechtenstein it's "Faduts", not "Vaadoots". Short a, short u, F instead of V. Sounds like the German "verdutzt" in northern pronounciation "vadutzt" without the last t. Compris?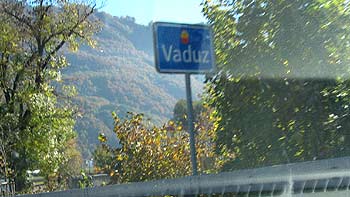 Liechtenstein Bus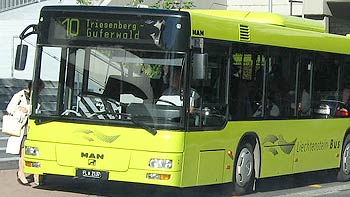 Liechtenstein Street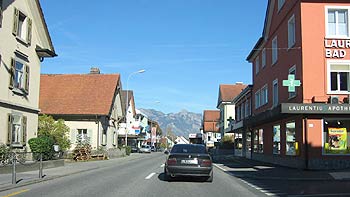 Liechtenstein Forest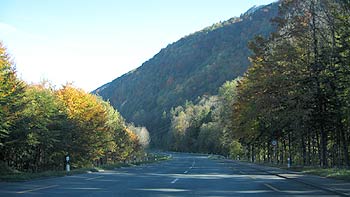 Liechtenstein border-crossing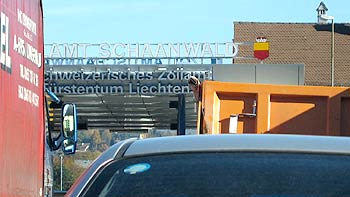 Liechtenstein-Link
*
Liechtenstein
[German/English]
permalink (4 comments) comment