Donnerstag, 2. September 2010
CDN --> USA: Bordercrossing Lewiston, New York
Do, 2. Sep. 2010, 22:00 in '
Borders
'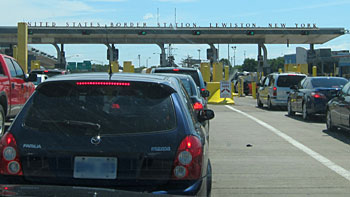 USA --> CDN: Bordercrossing Niagara Falls
Do, 2. Sep. 2010, 21:58 in '
Borders
'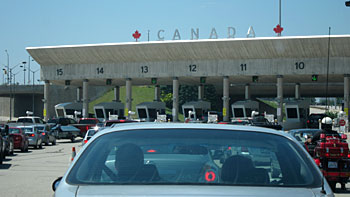 Sonntag, 30. August 2009
A --> I: Bordercrossing Hermagor
So, 30. Aug. 2009, 12:57 in '
Borders
'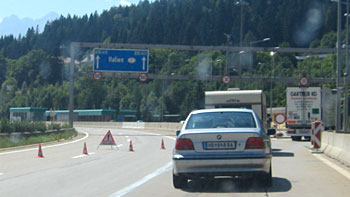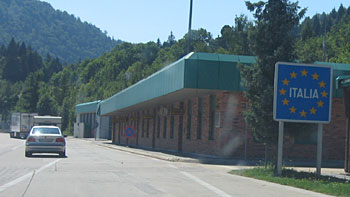 Mittwoch, 25. März 2009
Balkan Visa Troubles: Fortress EU
Mi, 25. Mrz. 2009, 22:26 in '
Borders
'
My friend P. from Halovo is back in Austria. Luckily, he once again got a working visa. Maybe because he didn't have Javier Solana backing him up, who knows. According to
ESI
's latest newsletter not even offical protection tears down the fortress walls of the European Union.
"In February 2004 the Serbian journalist Dejan Anastasijevic was invited to participate in a conference on EU security in Brussels. He applied for a Belgian visa in Belgrade and provided a letter of invitation by Javier Solana, the EU's High Representative:
'I was told that Mr. Solana's invitation was invalid, since he was not a citizen of Belgium, and the EU is not a Belgian company.'
One year later, invited to the second part of the same conference in Spain, the question of Mr. Solana's invitation arose again:
'This time the problem was that he was not a Spanish resident. Eventually I got the visa after threatening to write a newspaper article about the issue.'"
Dienstag, 3. Juni 2008
CG --> SRB: Border-crossing Špiljani
Di, 3. Jun. 2008, 08:25 in '
Borders
'
Montenegro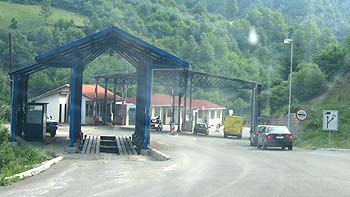 Serbia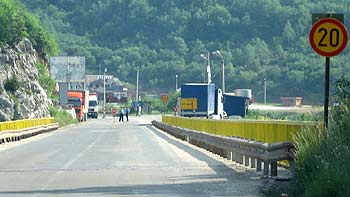 Freitag, 15. Februar 2008
CZ --> D: Bordercrossing Hora Sv. Šebastiána - Reitzenhain
Fr, 15. Feb. 2008, 18:13 in '
Borders
'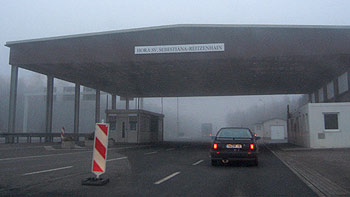 Montag, 14. Januar 2008
HU --> A: Border-crossing Fertörakos - Mörbisch
Mo, 14. Jan. 2008, 14:56 in '
Borders
'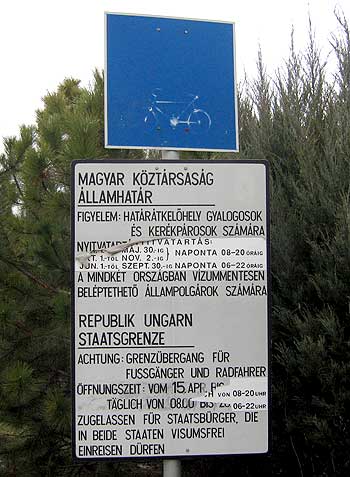 permalink (6 comments) comment
Samstag, 10. November 2007
KS --> MK: Bordercrossing Đeneral Janković/Donje Blace
Sa, 10. Nov. 2007, 16:56 in '
Borders
'
Kosovo, UNMIK: Đeneral Janković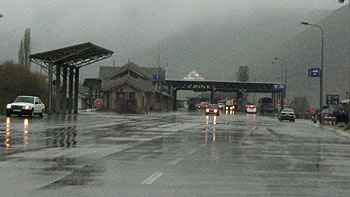 Macedonia: Donje Blace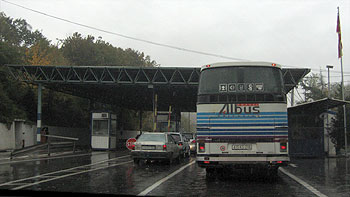 Sonntag, 21. Oktober 2007
A --> CZ: Border-crossing Mitterretzbach - Hanice
So, 21. Okt. 2007, 12:14 in '
Borders
'
If you want to avoid Kleinhaugsdorf take the border-crossing Mitterretzbach/Hanice to reach Znojmo.
Montag, 12. April 2004
Last chance to see: European Borderlines
Mo, 12. Apr. 2004, 13:41 in '
Borders
'
My archive spit out a couple of pictures of Euroepan borderlines. Some of them will be gone soon.
A -> SK: Border-crossing Berg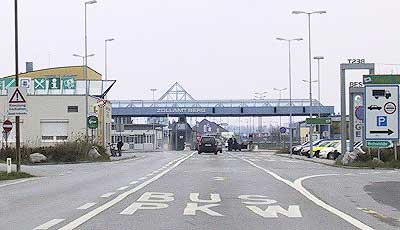 DK -> S: Öresund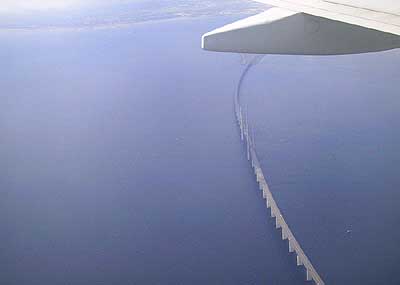 A -> I: Border-crossing (or Maut) Brenner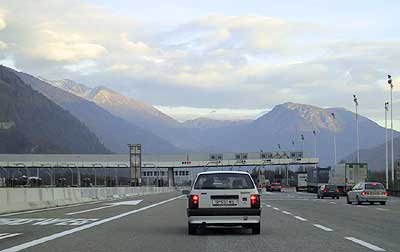 D(DR) -> D: Former border-crossing Marienborn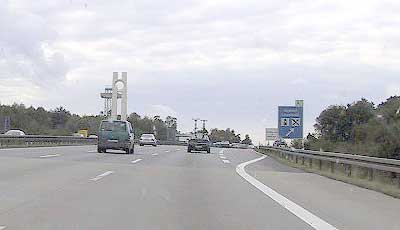 A -> CZ: Border-crossing Drasenhofen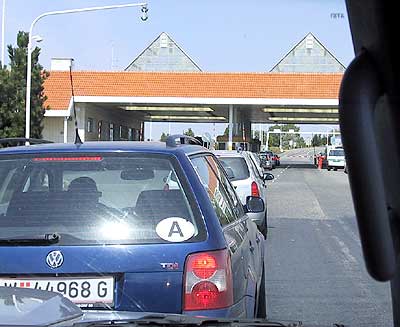 A -> H: Border-crossing for bikers and pedestrians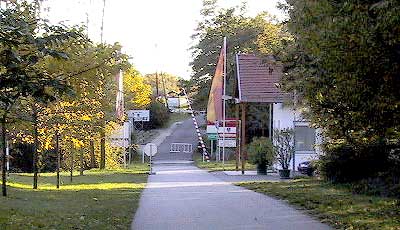 F -> D: Border-crossing Mulhouse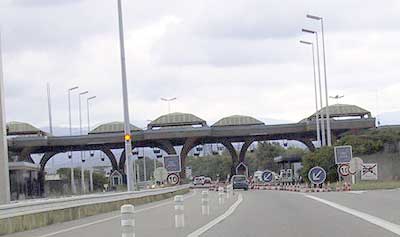 D -> A: Border-crossing Suben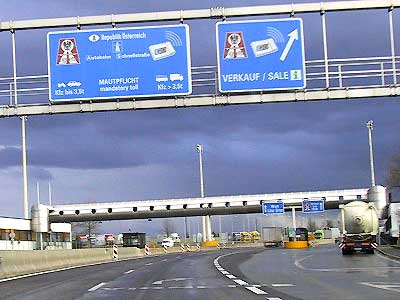 SLO -> A: Border-crossing Šentilj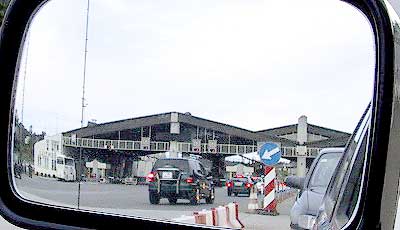 SLO -> I: Border-crossing Škofije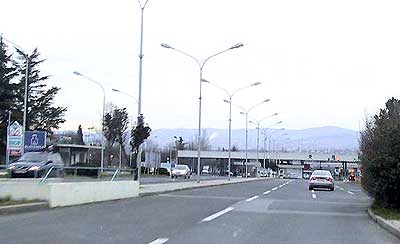 A -> D: Border-crossing Walserberg
(The building is gone now)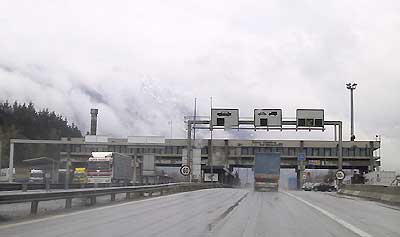 CZ -> A: Border-crossing Klein-Haugsdorf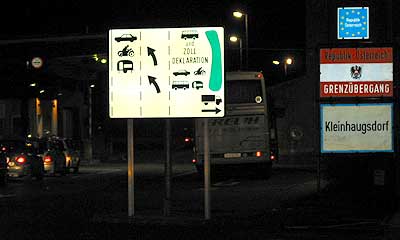 permalink (28 comments) comment