Sonntag, 30. August 2009
Italy: 5 Hot Days in Tuscany
So, 30. Aug. 2009, 13:15 in '
I
'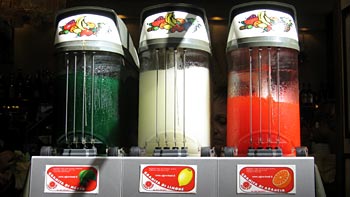 The days in Tuscany were mainly: HOT! Returning to Vienna meant leaving 34 degrees and reaching 14 again. Shiver!
Some Italy for you: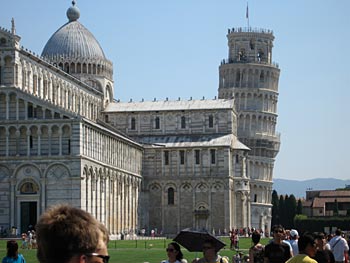 Pisa
Florence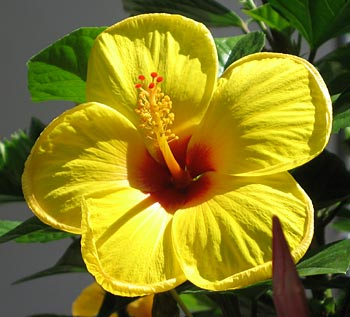 Flower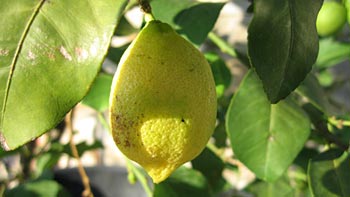 Lemon

Click to enlarge panorama of Florence:
florence_pan_xl
(jpg, 332 KB)
or see video
Sonntag, 15. Februar 2004
Vom Mittelmeer nach Venezien
So, 15. Feb. 2004, 17:34 in '
I
'
Koper im Winter eignet sich zum Kieselsammeln, Kaffeetrinken und Weiterfahren. "Komm", meint Femke, "wir fahren nach Italien." "Seveda, seveda," sagt Novala, "greva v Trst!"
Grenzkontrolle. Zwei Expatriaetes mit halb gültigen Personalausweisen und einem slowenischen Auto - anhalten, Ausweis her.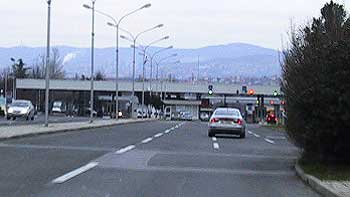 Von SLO nach Triest reinzufahren ist wie per Achterbahn im Vorspann von "Brazil" zu sitzen. Schlafstadt an der Hochstraße.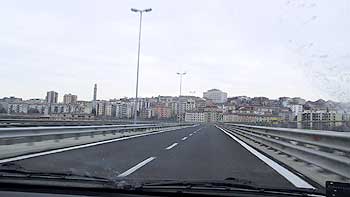 "Wo lebt hier was, Femke?" "Keine Ahnung, hab ich auch noch nicht gesehen."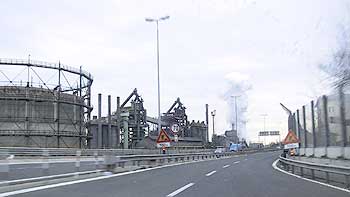 Venezianische Romantik am Hafen.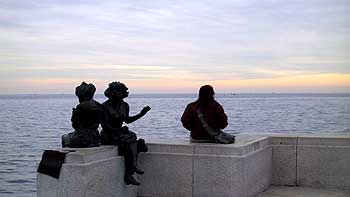 Einmal umgedreht.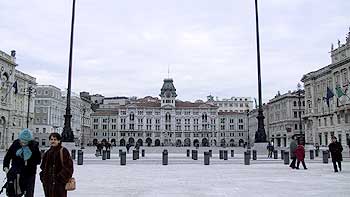 Ans Ende des Platzes gelaufen, nochmal umgedreht. Wo ist der Prinz auf dem Schimmel? Cinderella ist hier - HIER!.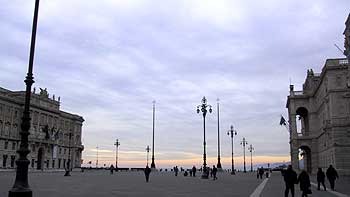 Die Menschen waren übrigens alle im Centro Commerciale beim Winterschlussverkauf. Wir auch. Sub-stylish in von Lipizzanern angeschlabberten Bergstiefeln, alten Jeans und zerzausten Haaren.