Mittwoch, 1. Februar 2017
Ice floes on the Danube channel
Mi, 1. Feb. 2017, 06:45 in '
A
'
Finally, we are having a real winter in Austria again. I have never seen ice floes on the Danube channel before, though.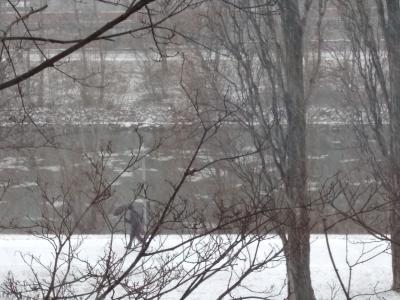 Sonntag, 4. Dezember 2016
Austria - I sigh with relief
So, 4. Dez. 2016, 17:45 in '
A
'
I did not expect van der Bellen to win this. Now please focus on reducing the 46 % to nothing, please
Freitag, 16. September 2016
Happy subway driver
Fr, 16. Sep. 2016, 09:16 in '
A
'
It's these moments when the morning sucks, you miss your subway stop, turn around at the next one and the driver greets the passengers with a super friendly "I wish you all a great morning!". When I got off I thanked him for that and earned a super big smile. Made my day!

He seemed to be really happy and enjoy his job. The driver also caught my attention because he is black. My first and sad thought was: "I hope there are no passengers who make his life hell because of his skin color."