Freitag, 16. September 2016
Happy subway driver
Fr, 16. Sep. 2016, 09:16 in '
A
'
It's these moments when the morning sucks, you miss your subway stop, turn around at the next one and the driver greets the passengers with a super friendly "I wish you all a great morning!". When I got off I thanked him for that and earned a super big smile. Made my day!

He seemed to be really happy and enjoy his job. The driver also caught my attention because he is black. My first and sad thought was: "I hope there are no passengers who make his life hell because of his skin color."
Dienstag, 30. August 2016
The new Slovenia
Di, 30. Aug. 2016, 21:02 in '
SLO
'
I have been travelling the South Eastern Europe for more than a decade now and I still love coming back when time permits. After I hadn't been to Slovenia for a number of years, it was a pleasure to show friends and family around the country. And it has changed. It is as beautiful as it used to be, but you can see the change tourism has brought about. It has shaken off the dust of Yugoslavia. Ljubljana now looks modern. Or at least modernized. Streets have been turned into pedestrian zones, pedestrian zones have been renovated, shops are new and international. The vivid restaurant scene along the Ljubljanica seems to be hipper than ever and there is even a new bridge across the river.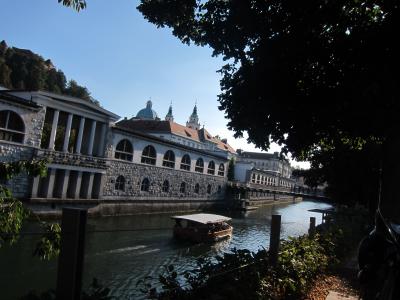 A new bridge across the Ljubljanica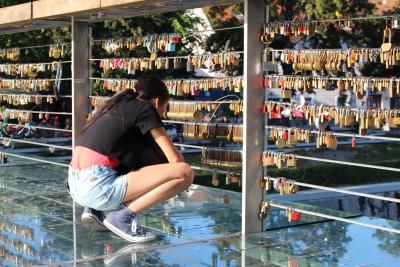 Heart locks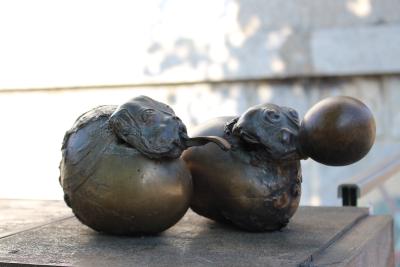 Art
Traffic has increased like hell. I always thought Germany is bad when it comes to traffic, but Slovenia in summer now beats it all.
Nevertheless: I will be back.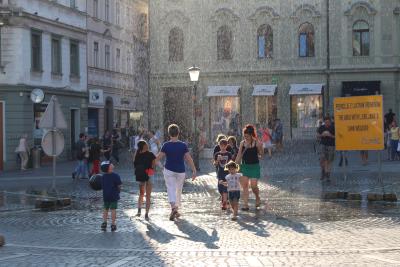 The summer rain is still the same
Mittwoch, 29. Juni 2016
The Zetra Project
Mi, 29. Jun. 2016, 12:28 in '
BiH
'
25 years ago, thousands of young people celebrated peace in Sarajevo's ZETRA hall. They protested against a war in Yugoslavia and hoped that it would never start. The rest is history. 25 years later, the ZETRA projects collects memories of those who were there. Were you? You can contribute here:
http://www.zetraproject.com/
[German]